Hands and Hearts for Africa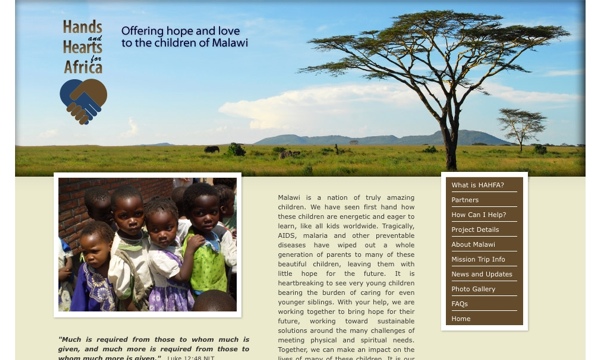 Hands and Hearts for Africa is a non-profit organization working in partnership with Emmanuel International in Malawi, East Africa.
Process
Hands and Hearts for Africa approached us looking for a site that would allow interested people to find out more information about their work in Malawi, and with a look and feel that made them feel like they were actually visiting Africa. The site we developed uses a Textpattern Content Management System that allows them to update their own content, and a lightbox-style photo gallery that allows them to add new photos to keep supporters up to date on their numerous projects. The website content is structured to answer commonly asked questions, freeing them up to spend more time doing what they do best – helping people in need.
Featured Work